Freitag, 21 Oktober 2016 09:24
Video: Berlin leuchtet / Festival of Lights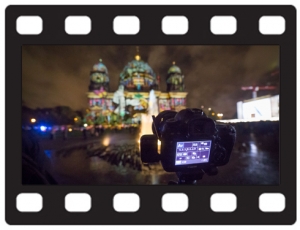 Nach langer Videopause berichten wir in epischen 22 Minuten vom diesjährigen Berlin leuchtet / Festival of Lights in (wer hätte es gedacht) Berlin und landen zwischendurch sogar mal beim ZDF. Wir zeigen, wo man sich am besten mit seiner Kamera positioniert und dem Anlass gebührend natürlich Bilder, Bilder, Bilder!!!
---
Dir gefällt was du siehst? Dann zwitschere uns weiter oder like uns auf Facebook
955

Kommentare
Schreibe einen Kommentar
Make sure you enter all the required information, indicated by an asterisk (*). HTML code is not allowed.